Contact Options
Phone: 06 - 867 2667
Fax: 06 - 867 2668

Mobile:
Ian 027 - 258 8879

E-mail:
General Enquiries:

Ian@computerz.co.nz

273 Gladstone Road
GISBORNE
NEW ZEALAND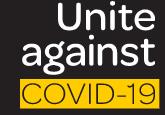 Written by Ian
Friday, 15 May 2020 16:12
Componant Policy

When we build your Desktop Computer or we supply a spare parts Quotation we will have a Componant list that we are Quoating or Assembling against, that we will have discussed with you. At the time of supply or Assembly, Sometimes the exact Componants we list are not available due to lack of stock at the time or the part or componant is not able to be supplied by our Suppier. In these cases we endeavour to supply and equivelent part or different brand or we will at our discretion supply a better product with no change in our price or quotation.

We will always endeavour to supply the specification we discuss, if not, we will, at our discretion supply a higher specification to enable us to fulfill a clients needs. As all Desktops are Custom built to your requirments we stand by our statement below.

This Custom -Built Small Business System consists of the following components.

(Components can be substituted with equivalent items due to the stock availability)

Last Updated on Friday, 15 May 2020 20:25

What to look for when buying a new computer

The time often comes when an old computer just isn't cutting it anymore and you need a new PC. The following guide will help you to answer the questions of what you need, what you upgrade, and more.

The points below apply for both Desktop and Laptop Computers.

The first thing you need to consider is what you will be doing with the computer. Are you a gamer? Will you be running hardware intensive programs like AutoCAD, animation/design programs that need to render, etc? Will you need to store a lot of video, pictures, and music?

Will this be a media centre PC? Or will this computer just be a basic email, web surfing, and word processing machine? Answers to all of these questions can help you decide what hardware you need.

Processor
This is the brain of your computer. The two most common brands are Intel and AMD right now. For most people, the processor an average new computer comes with is fine for you. However, if you will be gaming, rendering, or using your computer as a media pc, you may want to upgrade this processor.

I would recommend a higher speed, multi-core processor if you will be doing any of the cpu intense activities listed above.

Dual Core, Quad Core or the new i3, i5, i7 series type CPU's are more common now and are a minimum recommendation, there are also Quad Core cpu's as well.

Memory (RAM)
This is one area of the computer I would recommend upgrading no matter what you are planning to do with your PC. Most slow downs on people's computers is due to a lack of RAM. I would recommend at least 4 Gb for Windows. If you can afford to go higher, this is one area I would suggest doing so. It will be worth it in the long run because it will keep your computer running faster longer. Also, before buying a new computer, you may want to ask yourself if a simple memory upgrade will solve your computer slowness. Typical memory configurations are 4Gb for Windows minimum, ! Be aware there are different speeds of Ram also DDR4 would be the minimum speed to consider. For a high spec computer you need to consider using DDR5 Ram or faster.

Video Card
Most average computers don't come with a video card and just come with an onboard graphics card. These are fine for most users. However, if you are a gamer, you will want a video card for sure. New video cards change often and the top of the line cards are very expensive. I would recommend getting something in the middle unless money is not an option. Usually the best price for performance will be in the $250 - $350 range. Make sure you read reviews of the card before deciding which one to go with. A common PCI xpress 2Gb Video card using DDR4 Ram is a good start.

Hard Disk
The speed of most hard drives is comparable across the board. Be aware that some older Hard drives only operate at a speed of 5400RPM, whilst the High Speed Hard drives operate at 7200 RPM. The new Solid State Hard drives SSD are even faster.

There are higher end hard drives that are faster. For most people, only the hard disk size is an issue. If you do a lot of multi-media stuff such as taking pictures, downloading or taking video, storing music, etc, you will want to consider a larger hard drive or even a second hard drive. The choice of SATA is best and faster all around, but is a slightly dearer product. Typical Hard Drive sizes nowadays are Minimum 500Gb, most popular are 1Tb, 2Tb and 3Tb.

New 1TB, 2Tb, 3Tb and 4Tb hard drives are very popular with movie and MP3 collectors. Also, if your new computer is going to be a media PC, you will also want a large hard disk. The reason for this is because recording TV, especially HDTV, takes up a whole lot of hard drive space. Be aware that Music files (MP3, MP4) will also use lots of hard drive space.

Monitor (Screen)
Most new Computer systems come with a flat screen LCD or LED Monitor. These can range from 17" up to 32". Resolutions can vary with a std resolution (picture quality) at the 1280 x 1024 or higher. Ranging from std definition to HDMI High Definition.

SOME COMPONENTS AND SPECIFICATIONS

MAY NOT BE WHAT THEY SEEM TO BE

Our PC systems are assembled from top quality components. Whilst it is possible to substitute many of the components for similar less expensive parts, we strongly believe that it can be more expensive in the long run to rely on lower quality components.

The components that we choose on your behalf have been selected for their proven reliability and performance, and are sourced from reliable component manufacturers.
Computerz and More stand behind our products 100%. We strongly believe that our relationship with our customers does not end with the purchase of your new Computer, and hence we offer extremely good after-sales service, including free email, online Forums and phone-based support to ensure that your system will deliver years of trouble-free and enjoyable computing.

Your system will be assembled carefully by experienced Computerz and More Technical staff. When choosing Computerz and More to provide you with your new computer system, you can rest assured that you will be dealing with qualified and experienced professionals.