Contact Options
Phone: 06 - 867 2667
Fax: 06 - 867 2668

Mobile:
Ian 027 - 258 8879

E-mail:
General Enquiries:

Ian@computerz.co.nz

273 Gladstone Road
GISBORNE
NEW ZEALAND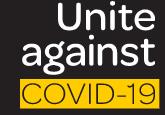 You are on the Refurbished CELL Phone Page
Itís no secret that iPhones are expensive and only a person with enough resources can buy this luxury gadget. But do you know that second-hand or refurbished phones are a great option if you do not have enough money to buy a new smartphone?

Refurbished iPhones have a great market. As far as iPhones are concerned, you can buy second hand or refurbished iPhone easily. From the last decade, iPhones have become a status symbol for smartphone users. People consider iPhone as a tool to measure social status. And this luxury gadget doesnít come cheap.

Itís a fact that new iPhones come in a factory fresh condition thus providing peace of mind and better warranty. But itís also a tested case study that refurbished iPhone if bought from a reputable and trusted seller, also guarantees a very good smartphone experience with comparatively lower costs. So if you are looking to get an iPhone and want to save a good amount of money, then buying a refurbished iPhone is a better option for you.

What Is A Refurbished iPhone?

Refurbished iPhones are those iPhones which are returned back to the manufacturer due to any kind of manufacturing or functioning defect. These defected iPhones are then repaired again under full quality check and sold again. It is to keep in mind that, all the refurbished phones and in this case, refurbished iPhones are thoroughly checked and tested before being put on sale. The tests are carried out to check whether these repaired iPhones are working 10/10 or not.

And as far as buying a refurbished iPhone is concerned, you can always buy one for yourself from any reputable retailer or seller.

Is Refurbished iPhone Better Than The New One?

Well, brand new iPhone is always better than second-hand iPhone but there is a number of reasons and situations in which we can consider to buy refurbished iPhone over a brand new one.

Here are some reasons showing why refurbished iPhones are better than new ones.

Cost Saving

The most obvious reason that appeals to you the customers is cost saving factor of refurbished phones. Refurbished iPhones considerably have less cost compared to their new counterparts of the same brand. If brand new mobile phone costs like 999 pounds, at the same time the same iPhone in a refurbished condition can save up to 50% or more off original pricing.

So the most obvious reason while buying a refurbished phone is PRICE. And you donít need to worry while getting a refurbished iPhone because these cheap refurbished iPhones barely compromise on quality and performance issues. These phones are usually considered as a fit unit after being checked and tested by expert technicians. And buying a refurbished iPhone is also a good way to stick to your favourite model a bit longer.

Environment-Friendly

If you want to play your part in protecting the planet earth, then try to buy a refurbished phone. There are millions of mobile phones that end up in landfills each year. These mobile phones are damaging our beautiful earth. If you buy your favourite iPhone in a refurbished condition, you are helping the environment stay cleaner and you are engaging yourself in a form of recycling. Most people use one iPhone for a short period of time and then sell it to buy a new one. Those sold iPhones are still useable, they can work perfectly and serve other buyers for years to come.

Your iPhone, Your Friend

Sometimes we get so attached to our phones that we do not want to buy new ones. We want to stick to these phones for many years as possible. Letís say that you still love iPhone 7 in 2018 and people are using iPhone X but you find yourself smitten with the features and design of iPhone 7 then you can buy second hand iPhone 7 in a refurbished form. Buying a refurbished iPhone allows you to turn back the time and find your old friend anew.

Refurbished iPhone - Certified To Be Working

A refurbished iPhone is certified to be working because it has gone through the previous updates from Apple. So it is another reason to have are furbished iPhone in your hands. In case of new iPhone, there may be some kind of uncertainty whether this new iPhone model will work fine with the latest and newest updates from Apple or not. So buying a refurbished iPhone guarantees you a phone that is completely tested and been through the process of error, trial and improvement.

Almost "Like New" "A" Grade Phones

In a lot of cases, people sell their iPhones who have had just minor dents. These iPhones are then repaired and come in the market after the thorough inspection. These iPhones are just like new but at a more affordable price. So buying this kind of iPhone is a great option for you to use an almost new iPhone but at a much lower price.

Best Place to Buy Refurbished iPhone

Ok, now that you have learned the advantages of refurbished iPhones over new ones, itís time to search the right place from where you can get one. There is no doubt that many places are available out there from where you can buy a refurbished iPhone but when it comes to trust, customer satisfaction, price, quality and guarantee COMPUTERZ and MORE Ltd stands above the rest.

At COMPUTERZ and MORE Ltd you will find many models of Apple iPhone refurbished models. All the refurbished iPhones available at COMPUTERZ and MORE Ltd are of high quality and completely tested. You will get a warranty as well. With over 20 years of experience, COMPUTERZ and MORE Ltd is committed to selling only top-quality products that meet customersí expectations.